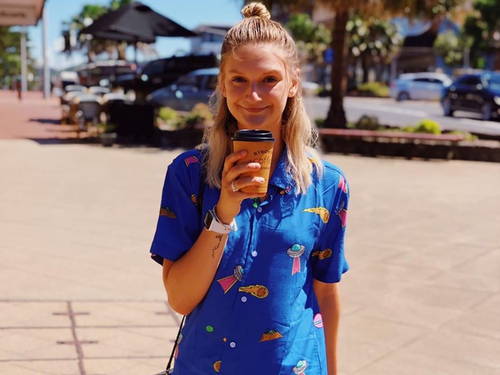 Babes who Breakfast #2
Brooke gets around a Breakfast outing at least twice a week. Here she is rocking her favourite Breakfast Shirt being the Crater edition at a Cafe in Kiama called Wild Patch. We love to see the people of Australia getting behind the appropriate Breakfast fashion. Thanks for the upload and for sending this in Brooke!
Send through your Breakfast Shirts @ Breakfast Pics to our IG for a repost!