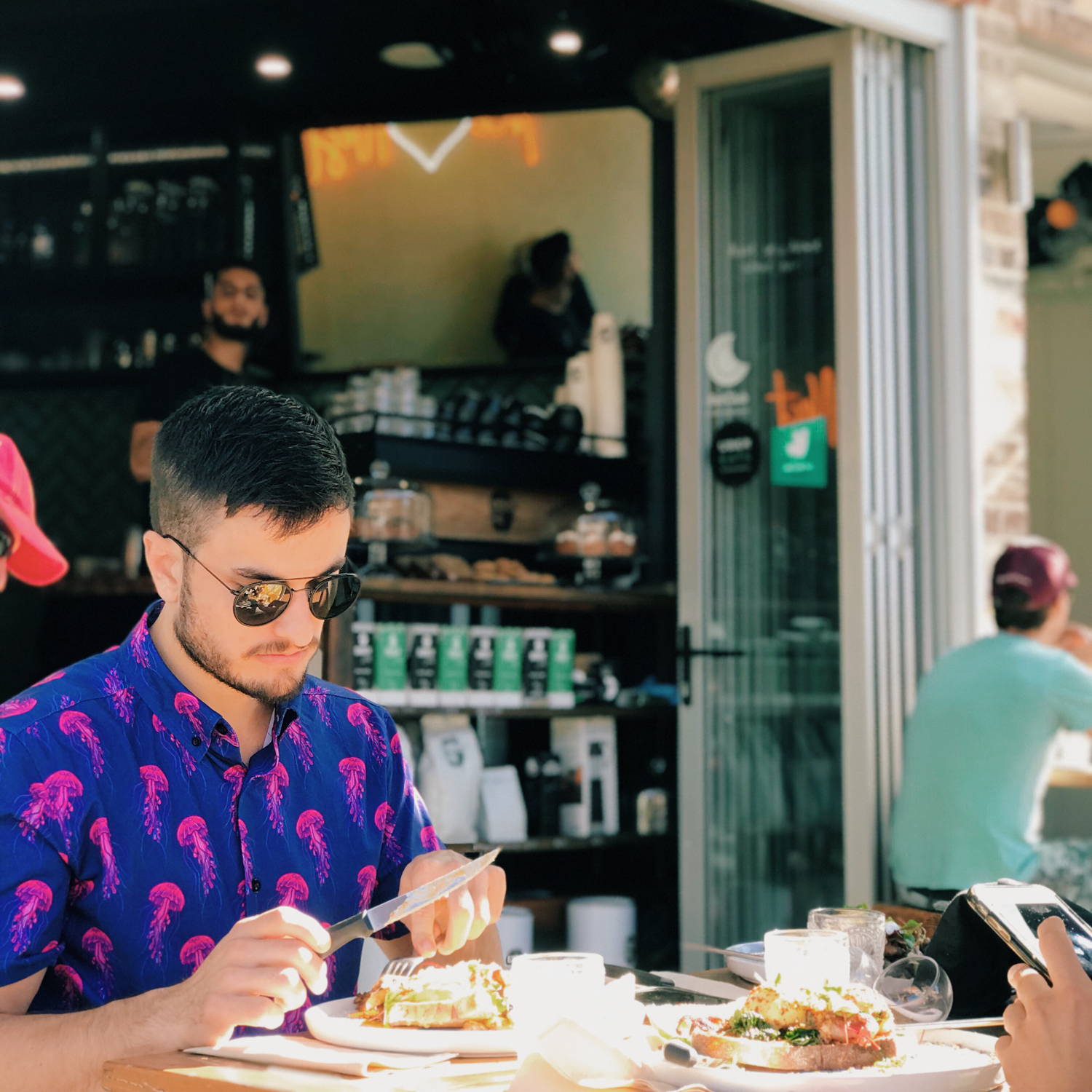 Back in 2012, we were out at breakfast chowing down on some smashed avo in the Inner-West. I had run out of clean clothes and was wearing a very colourful and questionably ugly short sleeved button up shirt. I have no recollection on how this shirt ended up in my wardrobe but nonetheless it was all I had that was clean. Sam was amused to see me not in a PWT and asked 'what are you wearing?'. Without thinking it through, I responded with 'It's a breakfast shirt bro'. Ever since we have collected these highly fashionable shirts from all around the globe just to wear at Breakfast. Finding good quality in the Breakfast Shirts was a struggle so we decided to do something about it. 2 years on and we are thrilled to see people getting behind Breakfast Shirts and making the most of Breakfast. Remember, it's not a shirt, 'It's a Breakfast Shirt'.
We offer all our Breakfast Shirts owners the opportunity to join us for Breakfast. With extensive knowledge of Cafes around Sydney you will be sure to get a good meal out of it. For now we are only facilitating this in Sydney and the only requirement is you wear a Breakfast Shirt. To reserve a date please email: breakfast@breakfastshirts.com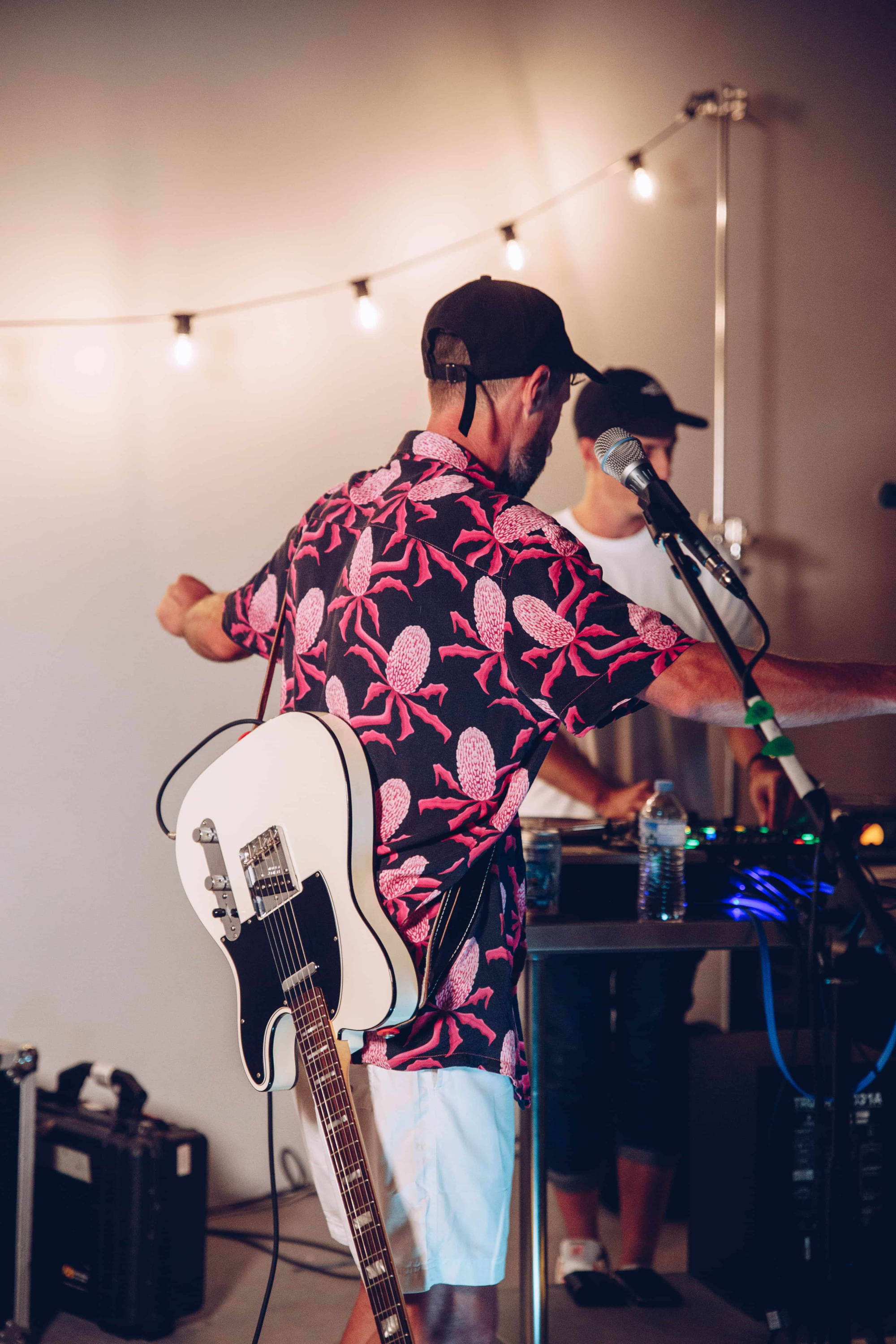 the Jones Jnr. x Breakfast Shirt Launch Party.
Thank-you to everyone who came to our Jones Jnr. Breakfast Shirt launch party. The live performance was amazing. The Jones Jnr. Breakfast Shirt is now on sale. Tell your friends.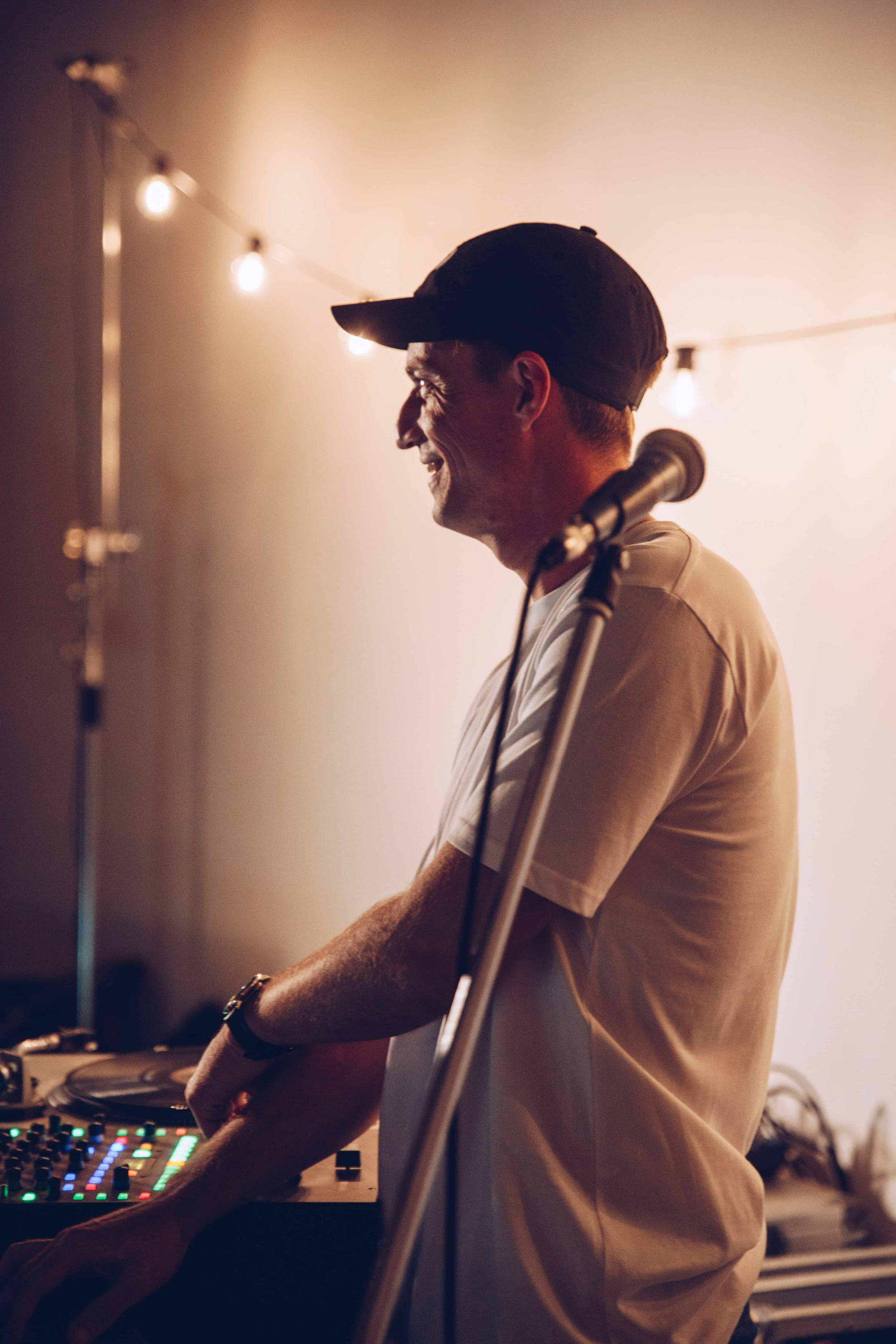 NEW YEARS AT JAMBEROO 2019/20

It's been a 6 year Breakfast Shirt tradition to get the Breakfast Shirt crew down to Jamberoo to enjoy some local pub music and way too many beers. We opened this event to the public for the first time this year and it was a massive success. The only ticket needed for entry is a Breakfast Shirt (that you wear). We hired the fantastic Glen Esmond and had a last minute appearance by DJ CLAUS. We threw down a generous bar tab and we had over 100 people attend. We will be hosting again in 2019/20 so save the date. It's going to be bigger and better and as usual full of Breakfast. We'd love to hear if you plan on coming, flick us an email at info@breakfastshirts.com or get in our DMS!


Ben the Wanderer Watson Fight Night. December 13th, 2019.