BREAKFAST SHIRTS TERMINOLOGY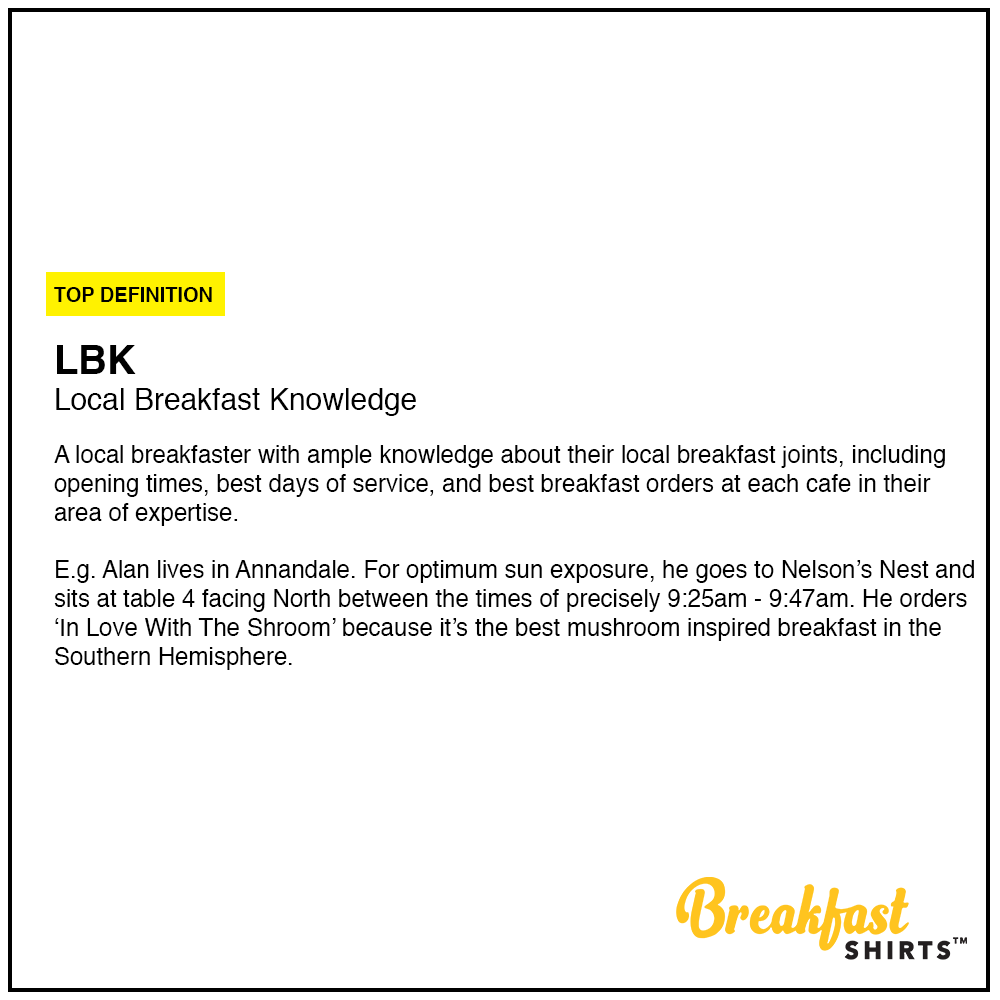 Welcome to Breakfast Shirts Terminology. If you're serious about Breakfast then these terms are your Gospel. If you wanted to be apart of the Godfather 'club' then get to know these terms, They will be in your 13 page application.
If you only remember one Breakfast Shirts term let it be this:
LBK - LOCAL BREAKFAST KNOWLEDGE.