the Mews Cafe, Mosman - Breakfast Shirts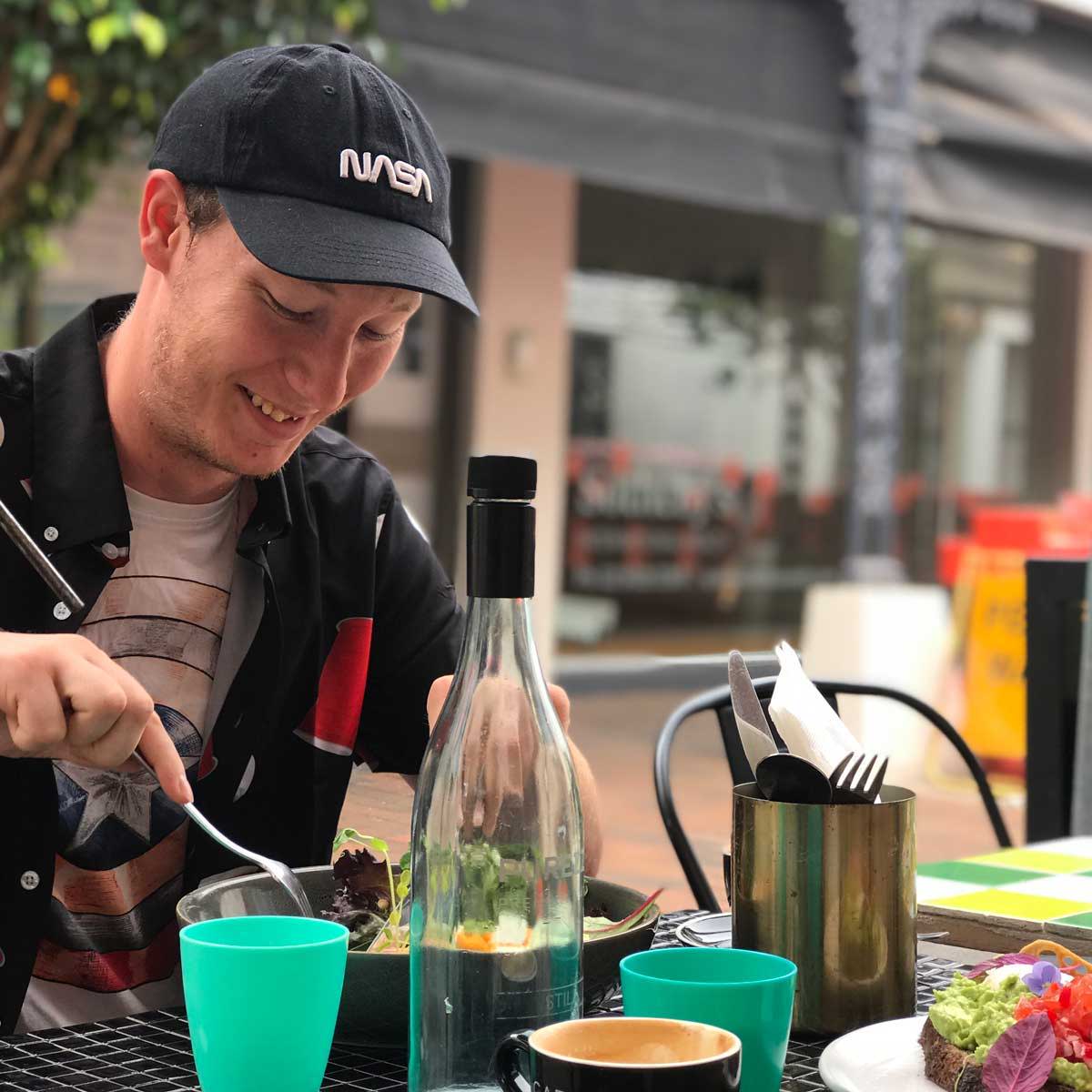 Meet Riley!

The Breakfast guy took out Riley (a new member of the BSC) this week.

He imparted his LBK (Local Breakfast Knowledge) and took him to one of his favourite cafes in the North, the Mews Cafe.
the Breakfast Guy loves Mews cafe because it's a very modest cafe in the heart of a not so modest Flog-ville (Mosman). It provides great contrast to the region knowing you can get an affordable BnE and experience excellent customer service regardless of whether you own a white Land Rover.
Buy yourself a Breakfast Shirt and get yourself to a breakfast with us.