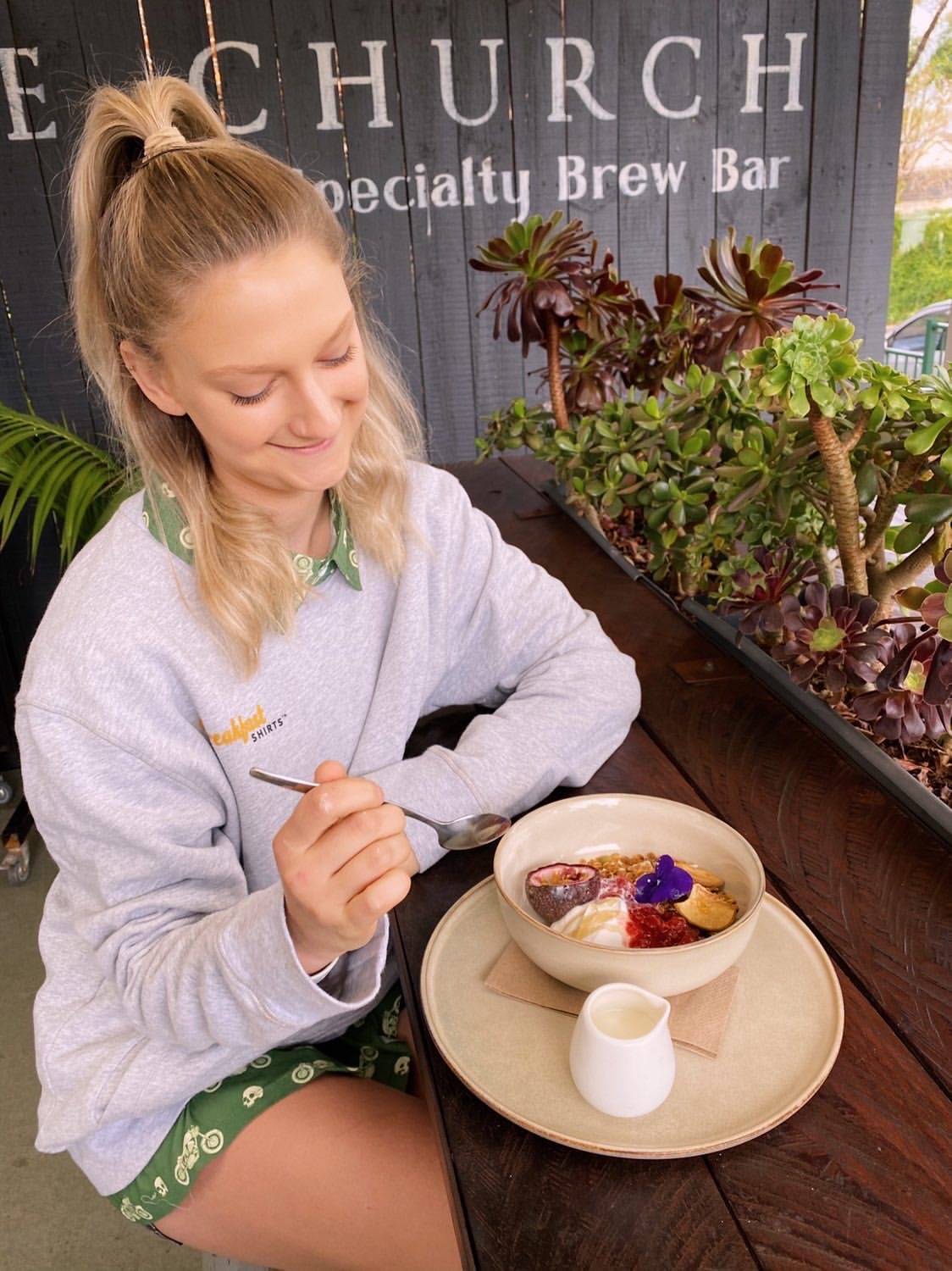 The Church is a specialty coffee brew bar and cafe located in the lower Blue Mountains of Glenbrook. The building of The Church cafe is the original and heritage listed icon of the old 'Glenbrook Church'. Although now transformed to a cafe that it is now, the building reflects the stunning architecture and beauty of the old traditional church, holding a special place in the hearts of Glenbrook locals. Their food is just as beautiful! My go-to is the Pear & Pecan Ginger Muesli with thyme and orange poached pears, natural yoghurt, house baked berries and honey. With their ingredients all sourced by using local produce, their entire menu is just divine.
Church on a Sunday anyone?
Check out their instagram here.