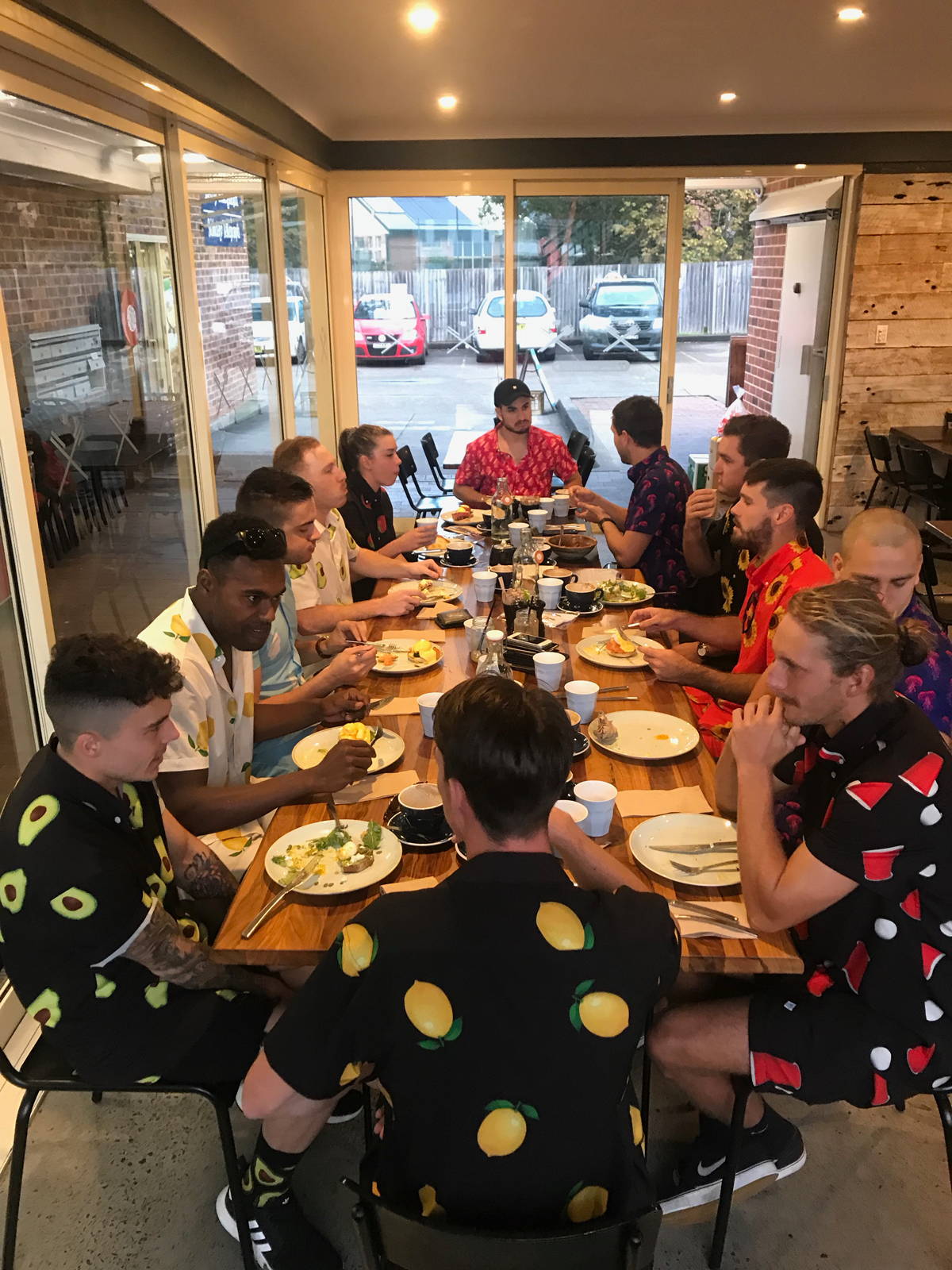 Meet the boys.
We got a message from a hall of famer breakfast shirts advocate (@seafood.soup) saying he wanted to host a surprise birthday breakfast for his mate Paddy.
We were lucky enough to cop an invite and the breakfast bought together a bunch of mates from all over Australia.
Naturally they all came in Breakfast Shirts.
We went to the Ugly cook in Sylvania Waters which is one of our favourites.
Thank you to everyone getting behind the brand. This is what wakes us up. Breakfast with friends.