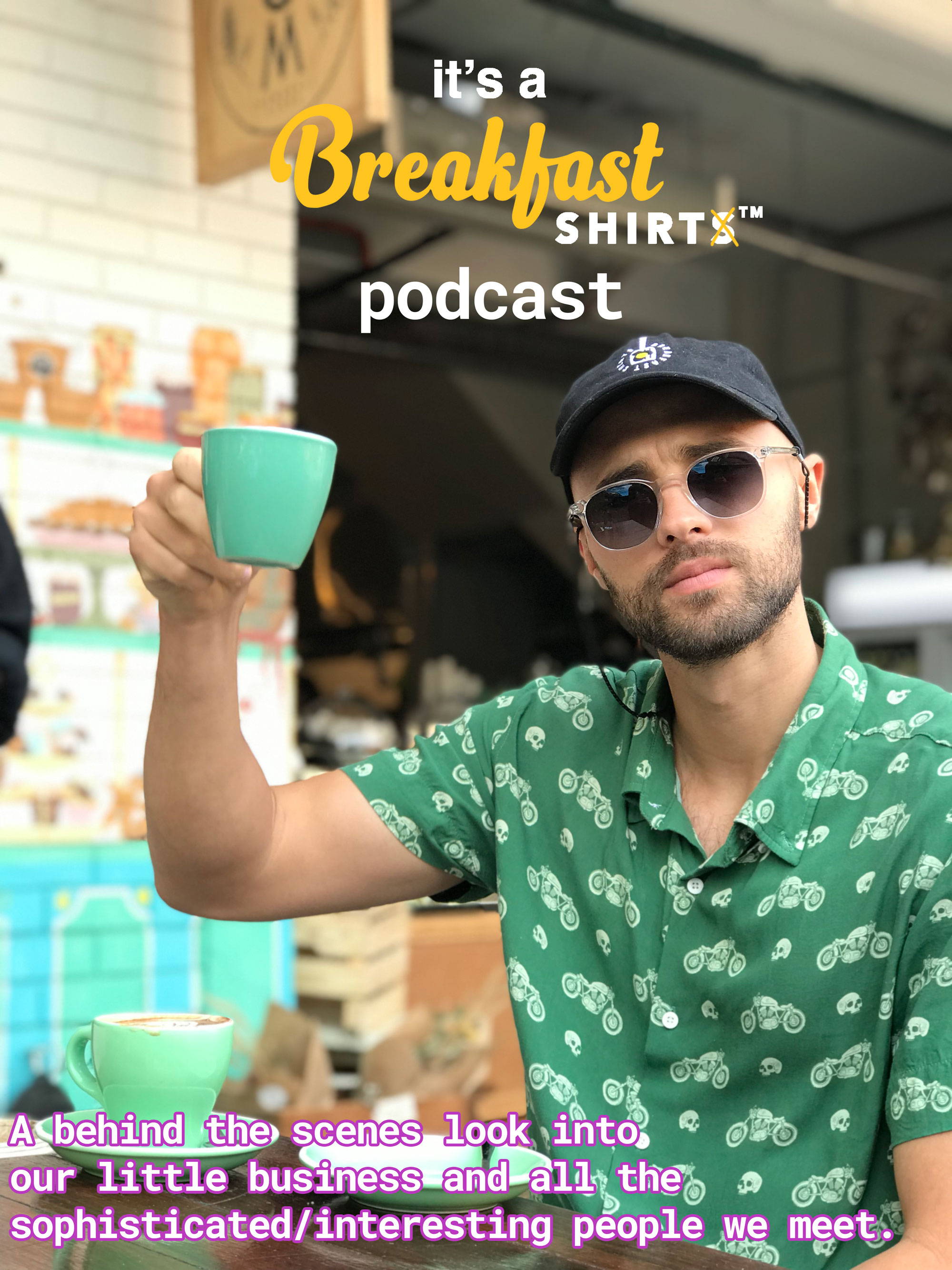 the Breakfast Shirts podcast.
as of late 2019, we have started our own little podcast. We try to facilitate all the podcasts whilst at Breakfast (of course). The Podcasts are very casual and are hosted by the Breakfast Guy (but not limited to). One of our favourite things about our little business is how we are lucky enough to meet and collaborate with other business owners and getting to hear their stories. The podcast is a behind the scenes look at what goes on behind the business, the discussions we have with other business owners or just Sam and the Breakfast guy discussing Breakfast Shirt plans or talking absolute smack.
You can listen in on the podcast on all major podcast platforms or click here.
If you'd like to feature on a podcast or have a business/someone you'd love for us to meet or collaborate with, then get in touch with us at @breakfastshirtss or podcast@breakfastshirts.com