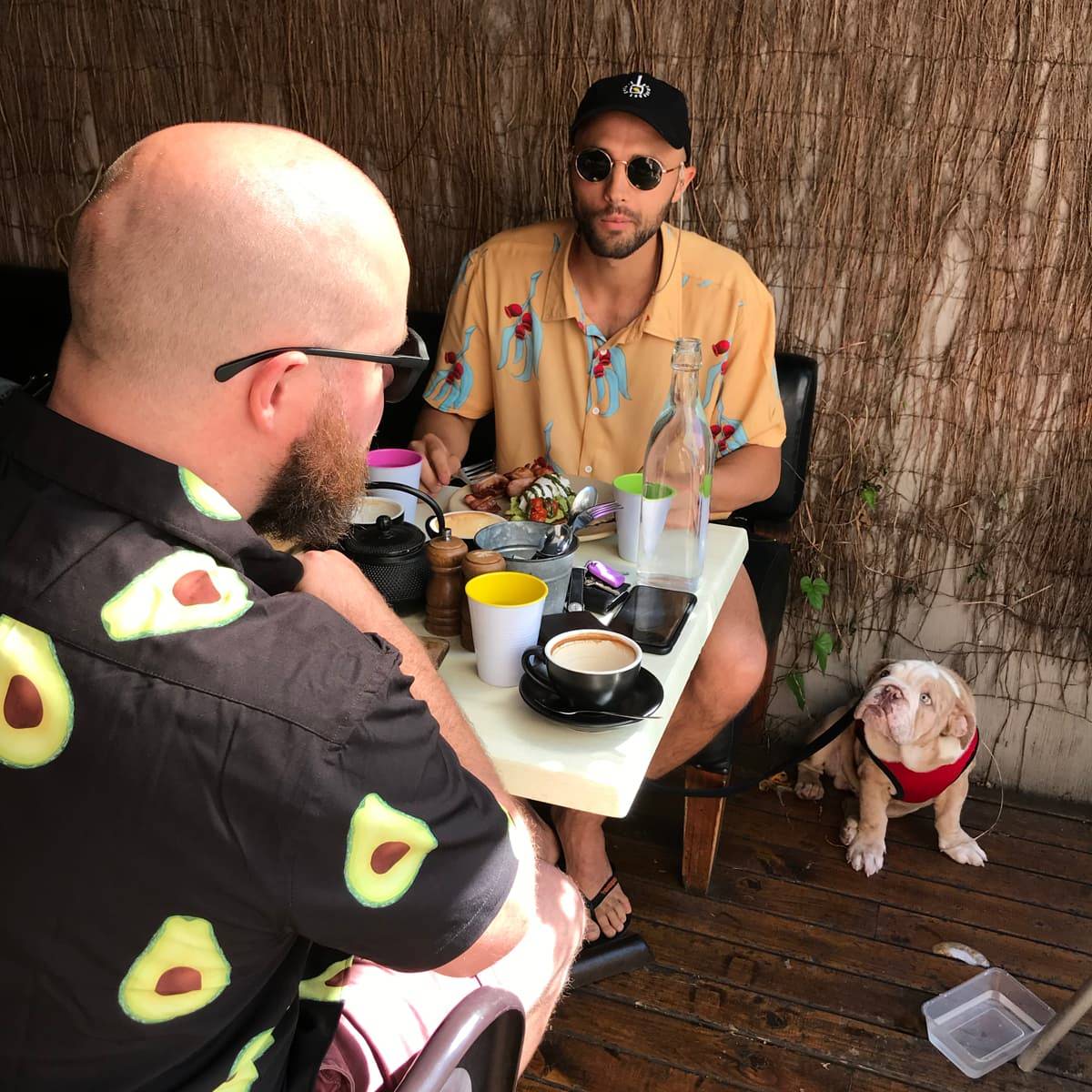 One of our favourite Breakfast joints in Balmain and the inner-west.
Breakfast Shirts (more specifically the Breakfast Guy) took out a member of the BSC to claim his first Breakfast. Karl is a pilot, Balmain local and most importantly he has a puppy, meet Frankie aka Frank the Tank.
Cheers to Piccolos for the fab breakfast as always and to Karl for getting behind our brand and story.
Karl was wearing the OG avo Breakfast Shirt whilst the Breakfast guy wore the Yellow Gumnut.
Do Breakfast Better.