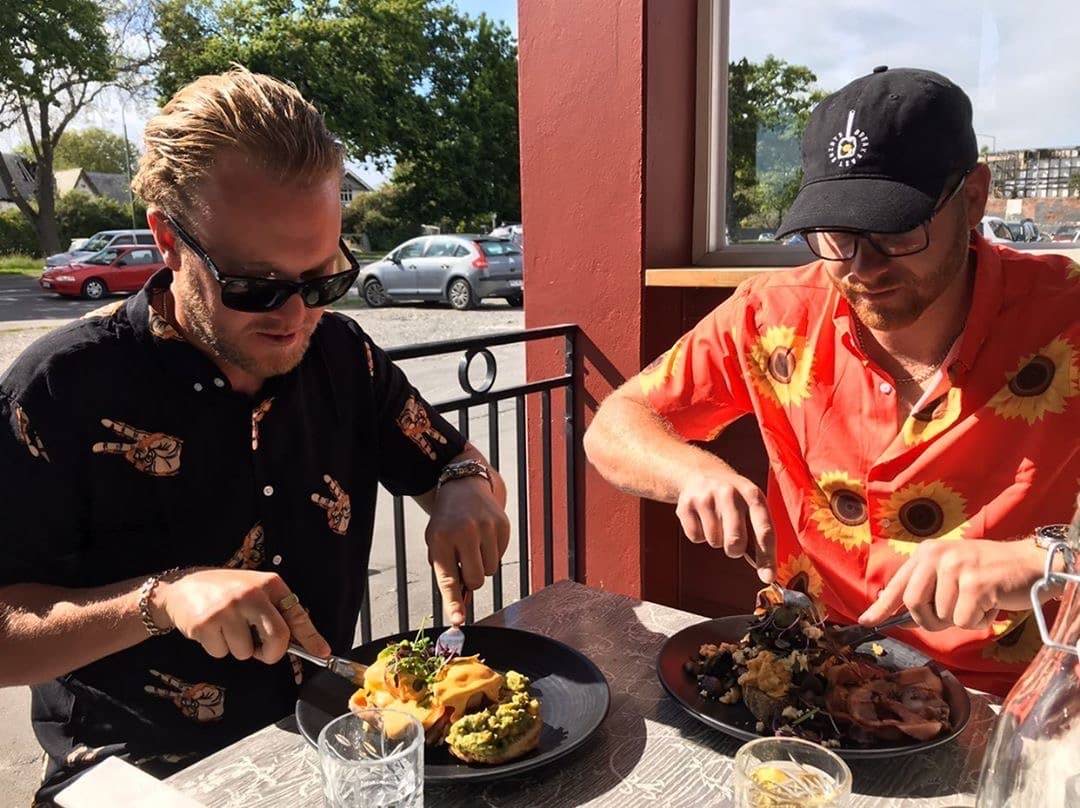 BSC hits Little Poms, Christchurch
Hannah, Elliot & Simon at Little Poms, Christchurch - New Zealand.Our New Zealand BSC (Breakfast Shirts Community) out and about getting that morning feed at Little Poms in Christchurch.
We haven't been here ourselves YET but word on the street is the breakfast looks f*cking solid.
Simon was rocking the Hungry Monkey Breakfast ShirtHannah, The Crater Breakfast Shirtand extra praiser to Elliot who went the orange sunflower with white jeans. always a bold move at breakfast.
Cheers to Little Poms and the gang for spreading the Breakfast Shirt story.