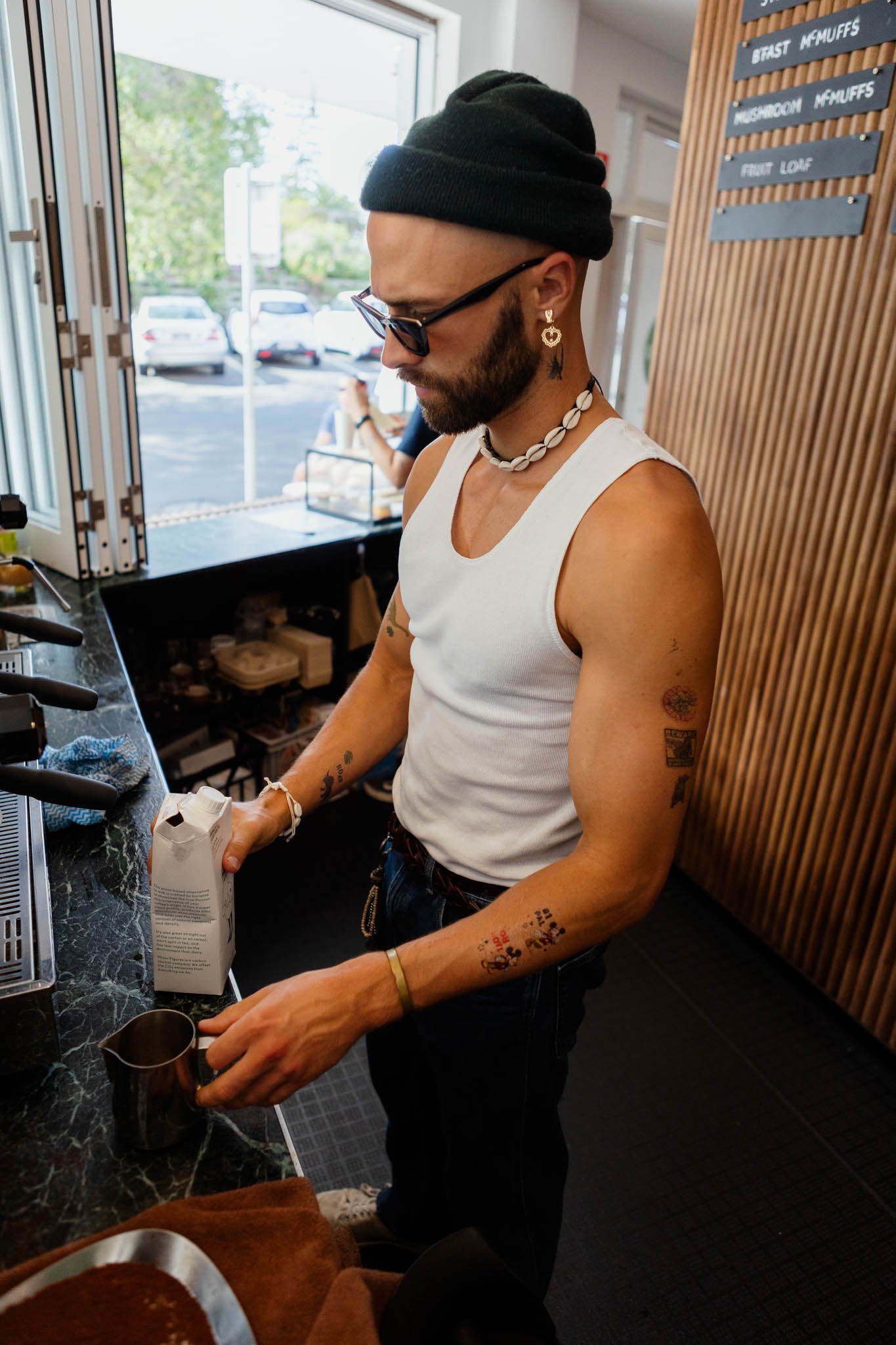 Introducing Ezra.
Ezra owns a coffee shop. in Northcote, Melbourne. The coffee shop is called 'Ezras Coffee' and has been around for 5 years (mostly operating as pop-ups). It's quite well known from the locals of Northcote all the way to Brunswick.
In Ezras time making speciality coffee, On the side he has been working on his LOFI EP which has just been released. stream here.
He is very passionate about his film photography, his music and his coffee which is why Breakfast Shirts have signed him on a 3 year record deal.
We're passionate about Ezras commitment to coffee and lofi beats and want to support him. onhis journey.
Stay tuned for the EP.