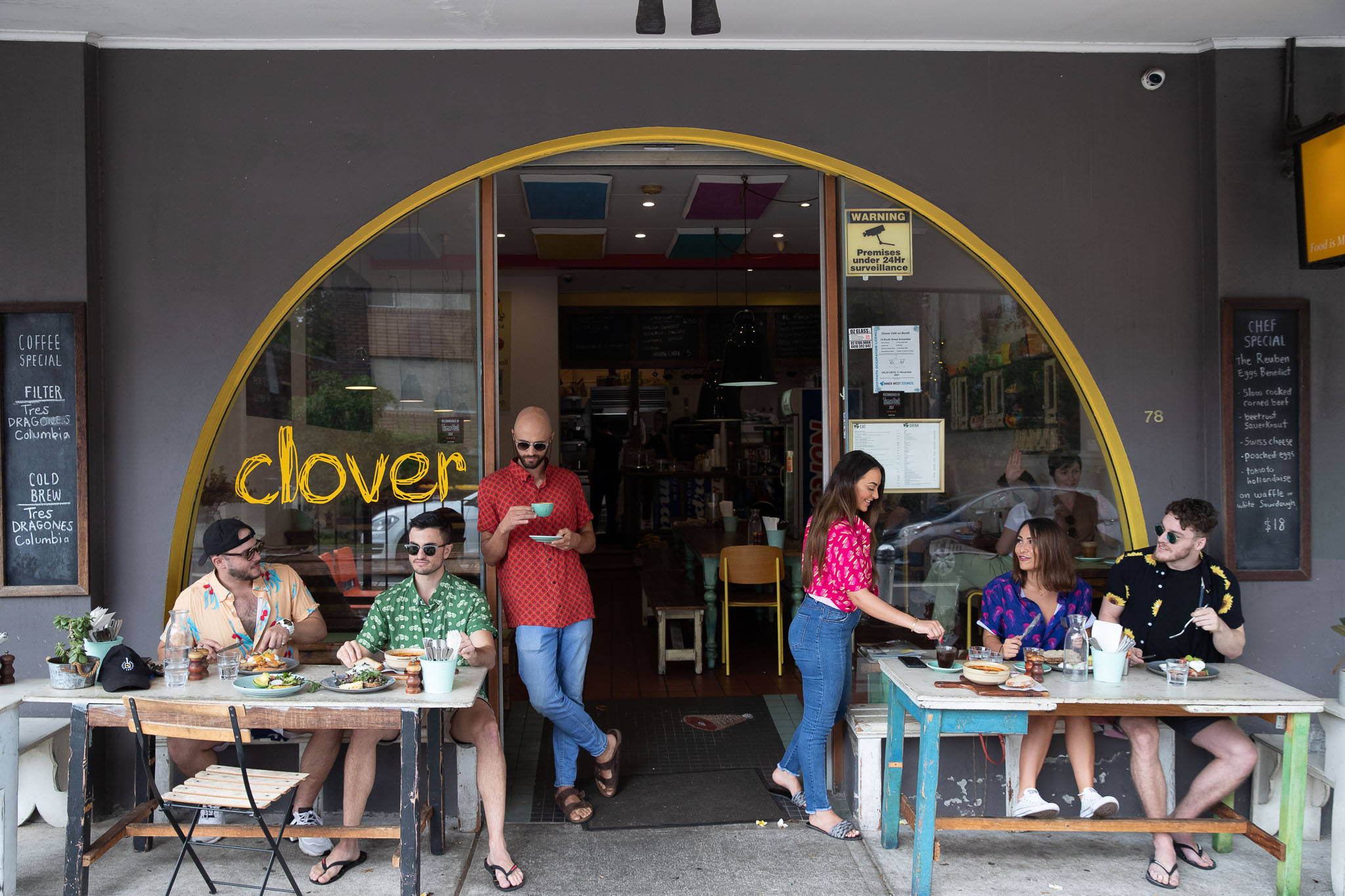 Clover is one of those great inner-west cafes that we have a soft spot for. We have been coming here for years and for good reason. It's a community based cafe with great food and coffee and you will always feel welcome at clover. Also worth noting we also get exceptional service and the staff are very friendly.
We had a little gathering of some of the BSC (Breakfast Shirts Community) at clover last week because why not? We love sharing our LBK (Local Breakfast Knowledge) and wanted to introduce some new people to a favourite of ours.
We recommend getting the baked eggs here. They also do great smoothies but all-round a solid Breakfast Cafe. You got to be pretty good if you are on Booth Street in Annandale, there's lots of high quality cafes around.