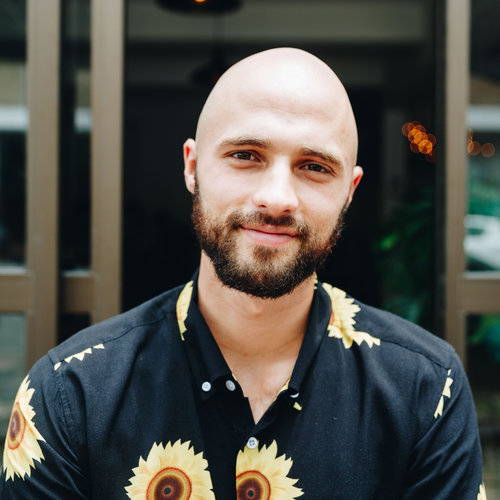 Mark is Breakfast Shirts Co-Founder and takes breakfast very seriously. There's nothing that proves commitment to the brand more, then spending an average of $850 a month on Breakfast. However Crott is predominantly a Sydney Musician + Singer Songwriter. Chances are you might have seen his extremely round head playing at your Sunday local or around at various events and festivals around N.S.W.
Before the music, he spent his time working as a freelance video editor and prior to that he worked as a social media coordinator for Coca-Cola.
Crotti handles Breakfast Shirts socials and video edits, always with a strong passion for story-telling.